Hey guys! I have a cute mani to show you today that I did last week. I've had
OPI Dazzle Me
for awhile, but I hadn't come up with an idea to use it in yet. It's very sheer, and has a blue-green shimmer to it. I had originally intended to layer it, but on a whim I wanted to see what it looked like by itself. Then, I added some tips with my
Konad M19
plate and my
Sally Hansen Quick Color pen in Green Chrome
. I am quite proud of this manicure because, though it's simple, it's the first manicure that I've actually been successful in using
M19
(the french tip plate) in! The tip plates can be quite tricky to line up, and I have ruined at least 3 perfectly good manicures with it!
Here's the pics! The first is with flash, and the second 2 are without because I think it showed
Dazzle Me
a bit better.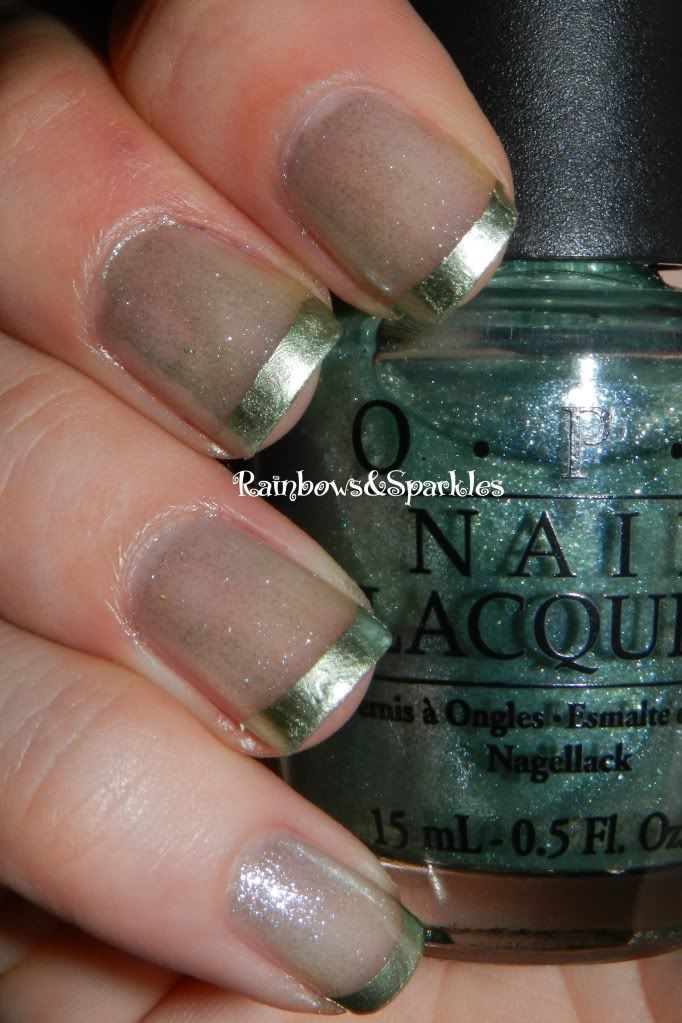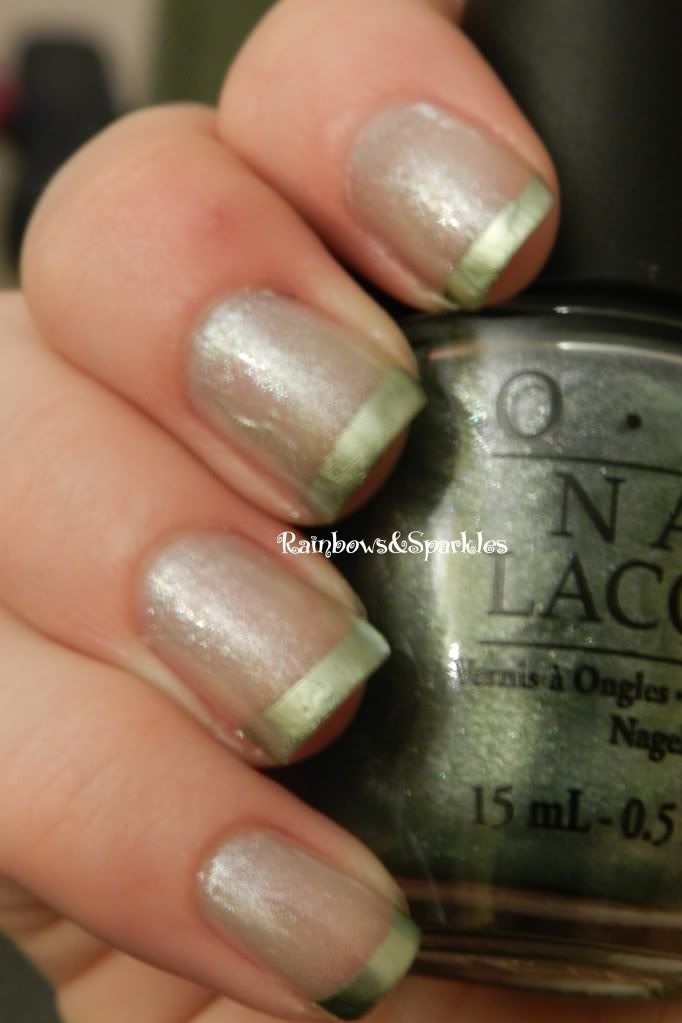 What do you think? I was really quite proud of the way it turned out... Maybe I'll start using that plate a bit more often! Have you had much success with the tip stamping plates? Do you have any pointers for me or my readers? Post them below, and post some pictures of your cute stamped-tips manicures on my
Facebook wall
!