Hey guys! Today, I have a post that's a little different... My very first make up post! Whoa! Butter London was kind enough to send me a few of their Lippy shades and matching polishes to try out. I hope you like the pictures!
The set I have to show you today is Butter London's Lippy and polish in
Primrose Hill Picnic
(which totally makes me think of The Hunger Games)
.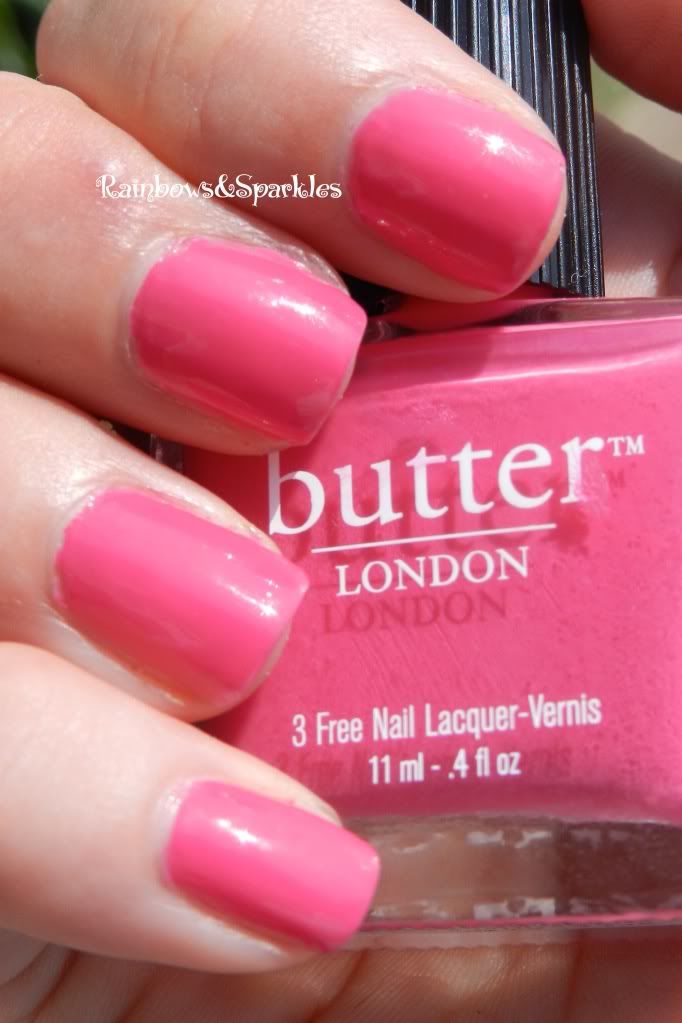 Here's 3 coats of Primrose Hill Picnic... I really love the color! To be honest, this is the second time I've worn it. It's a very flattering shade! The formula was just a tad problematic... It tends to be a bit patchy, which was solved by the 3rd coat.
Here's a pic of me with the matching Lippy shade. Definitely brighter than what I would normally wear, since I'm more of a gloss-only kind of girl, but I have to admit that I really like the way this color looks on me! Especially now that I have a summer tan going on! I really like the way the Lippy applies... It's not too sticky, and feels very comfortable on! It also lasts quite awhile... I wore it to a work function one night, and I still had it on after almost 4 hours!
And here's the Lippy and matching polish together!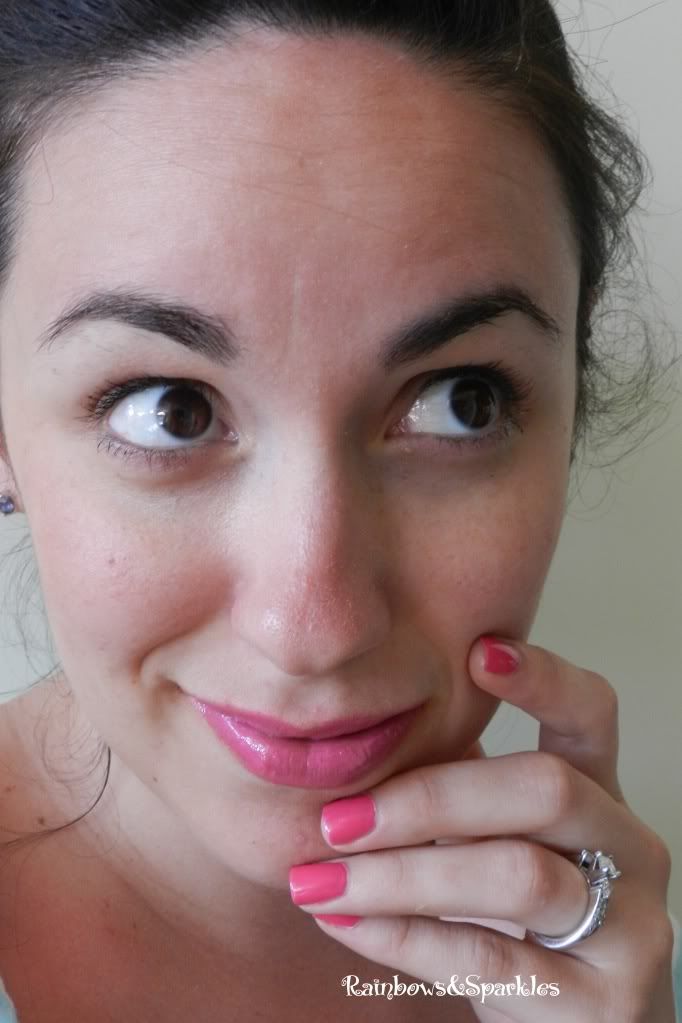 The polish is a bit brighter than the Lippy, but I think that's a good thing. I really like them together! Matching lips and nails is definitely a trend I could get into!
I hope you all enjoyed this review! To order this set for yourself, or to check out the other available shades, head over to
butter LONDON's site
!
Also, in case you missed it, don't forget that my pregnancy posts are now posted to my pregnancy blog,
Z is for Zoey
! Head over and give it a follow to see my WHOA belly (I'm in my third trimester now... 12 weeks left!) and the cute crafts that I've been making for our sweet baby girl!
***These products were sent to me for review in exchange for my honest, unbiased opinion.***