Hey guys! It'd been awhile since I had done a water marble, so I felt adventurous! I started it when I put Zoey down for the night, and of course, as soon as I did the fourth nail, she woke up. Typical life with a baby! But, I did finally get it done. :)
For this marble, I used colors from
Sally Hansen's Xtreme Wear
collection. They have always worked great for marbling for me, and since they aren't too pricey, I don't feel bad about wasting so much when I marble!
I started out with 2 coats of
White On
, taped my fingers off, and marbled with
Cherry Red
,
White On
, and
Going Green
. After the marbling was dry, I topped it off with a coat of
Essie Pure Pearlfection
from last year's Lux Effects collection.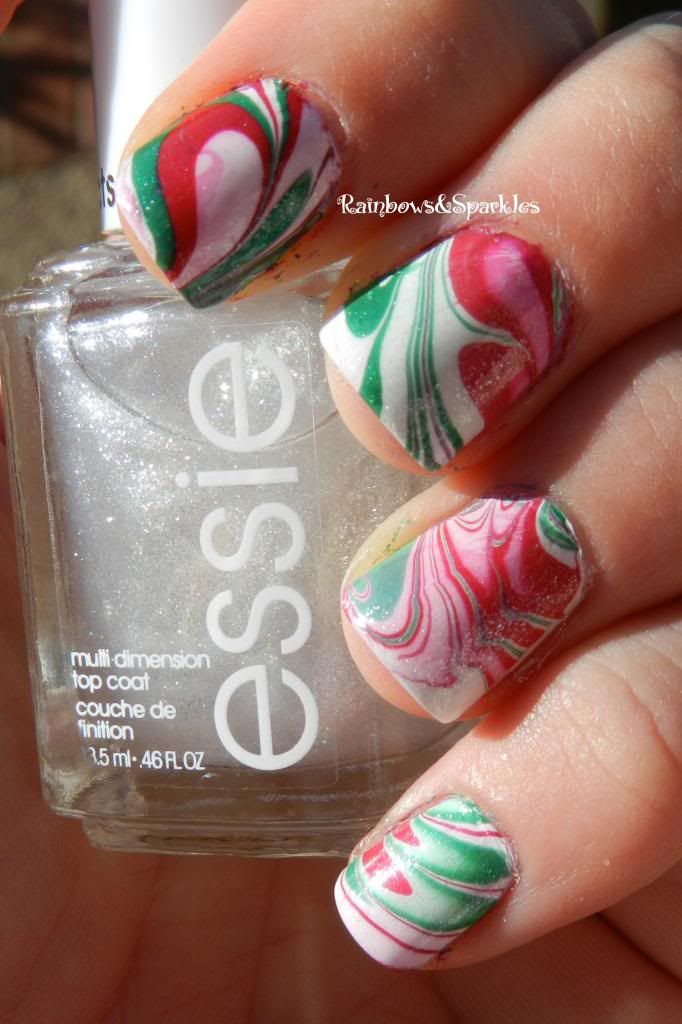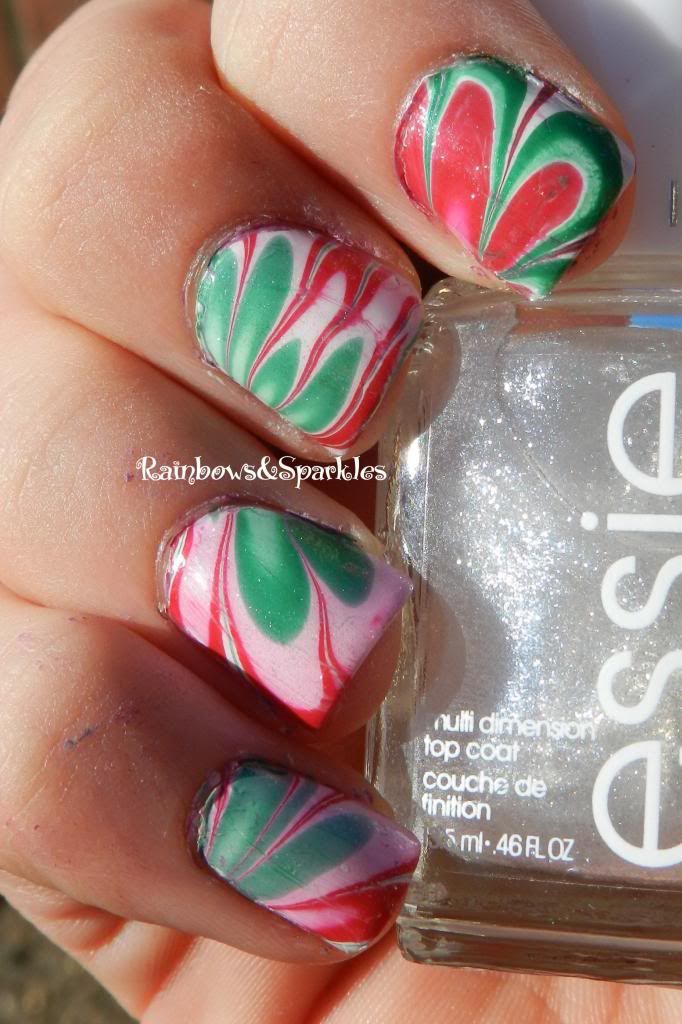 Here's my favorite nail out of all of them... My right thumb nail. The other thumb turned out kinda funky, so I didn't bother with a picture.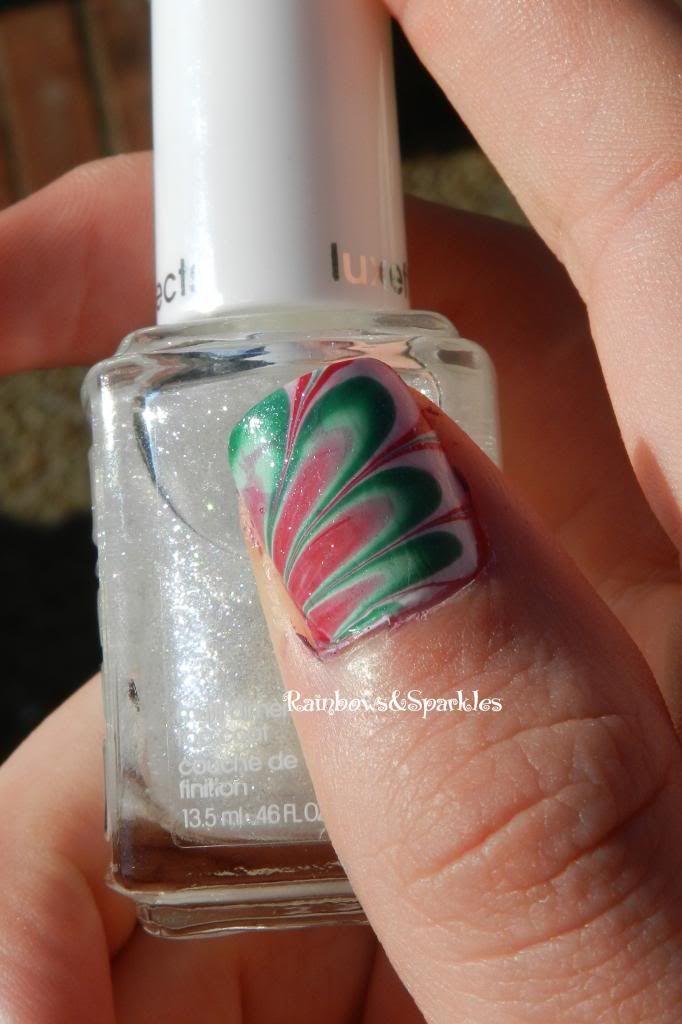 I love how Pure Pearlfection just gives a subtle, shimmery glow! I hadn't used it yet, and I was pleased with the effect it gave. Of course, the pictures do it no justice at all... The best representation of it is in the picture of my thumb nail.
I can't believe Christmas is LESS THAN A WEEK AWAY! Zoey's first Christmas is going to be so much fun... We can't wait! She has a ton of Christmas outfits.... Including this one!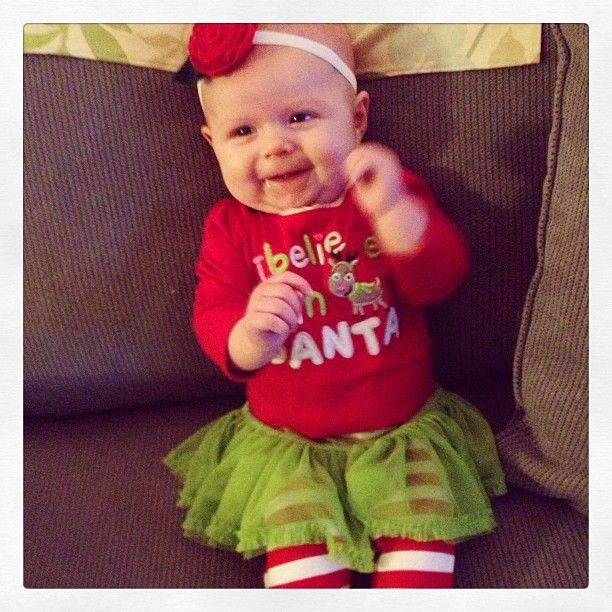 See you again soon! <3