Hi! I hope your weekend was lovely! Ours was lazy... I didn't get much done at all! Just sat around and cuddled with my little Zoey bug. :)
Today, I have a pretty, girly manicure to show you! I've swatched this
once before
, but this is the first time I've done a full manicure with it. I completely forgot that I already took swatch pictures, so I took more! YAY! Here's
Nicole by OPI Wear Something Spar-Kylie
.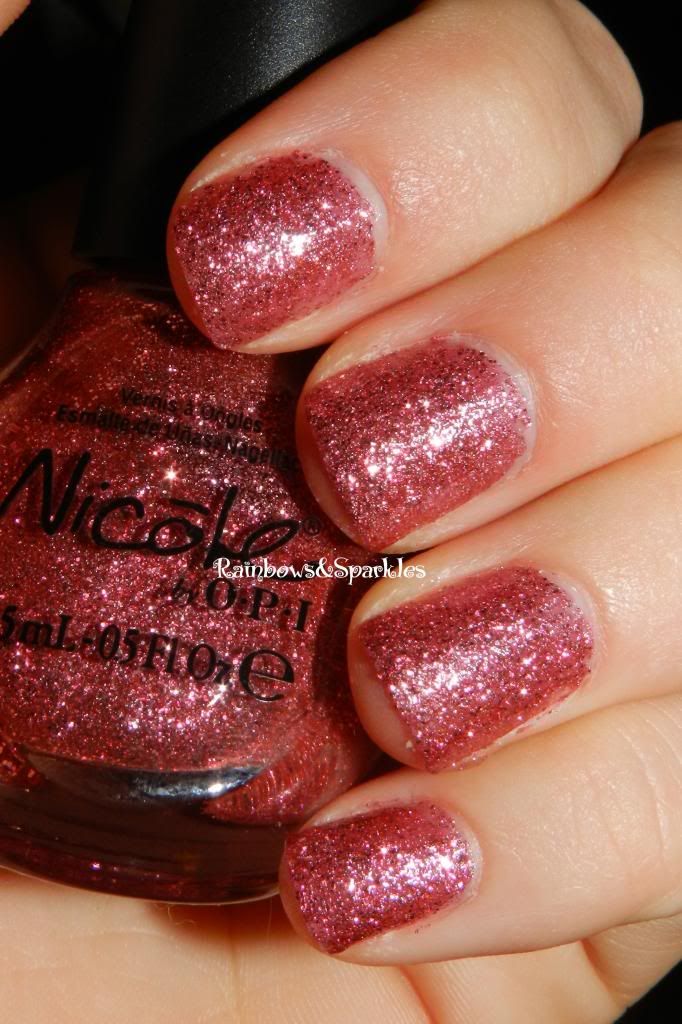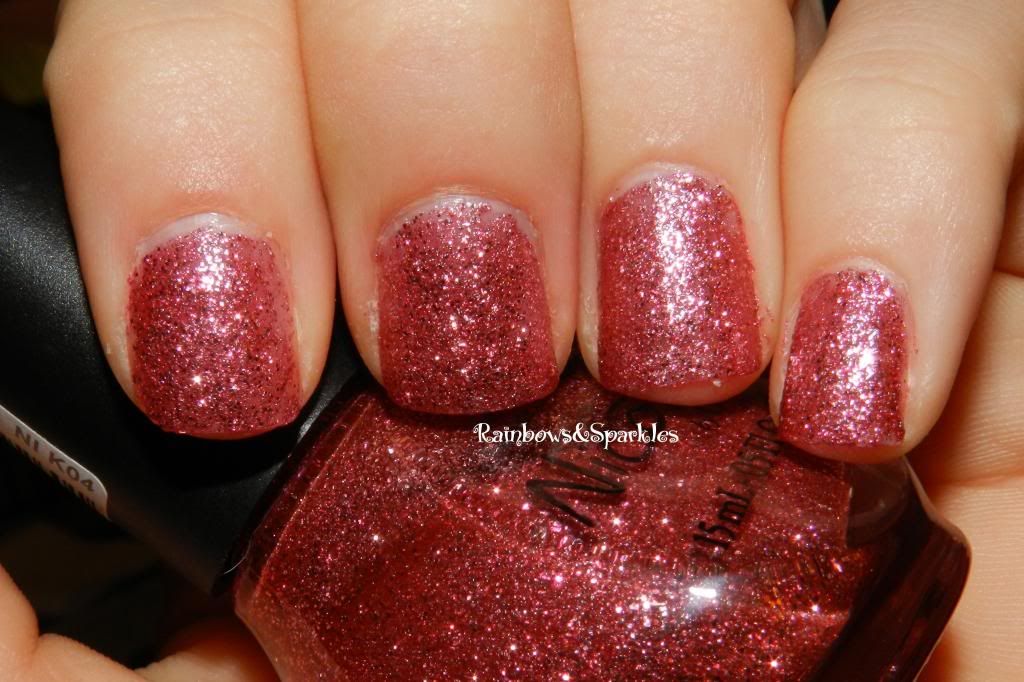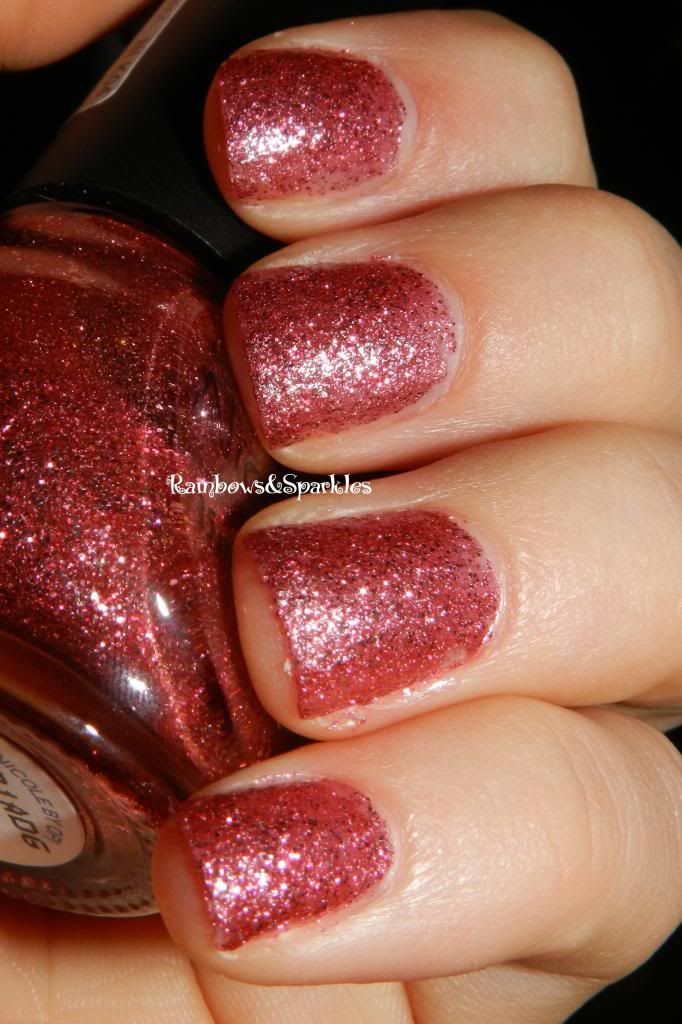 Beautiful sparkly pink! I love this because it only took 2 coats for dense, full coverage. To make it even more pretty, I added stamping with the cute filigree image from my Bundle Monster plate BM04.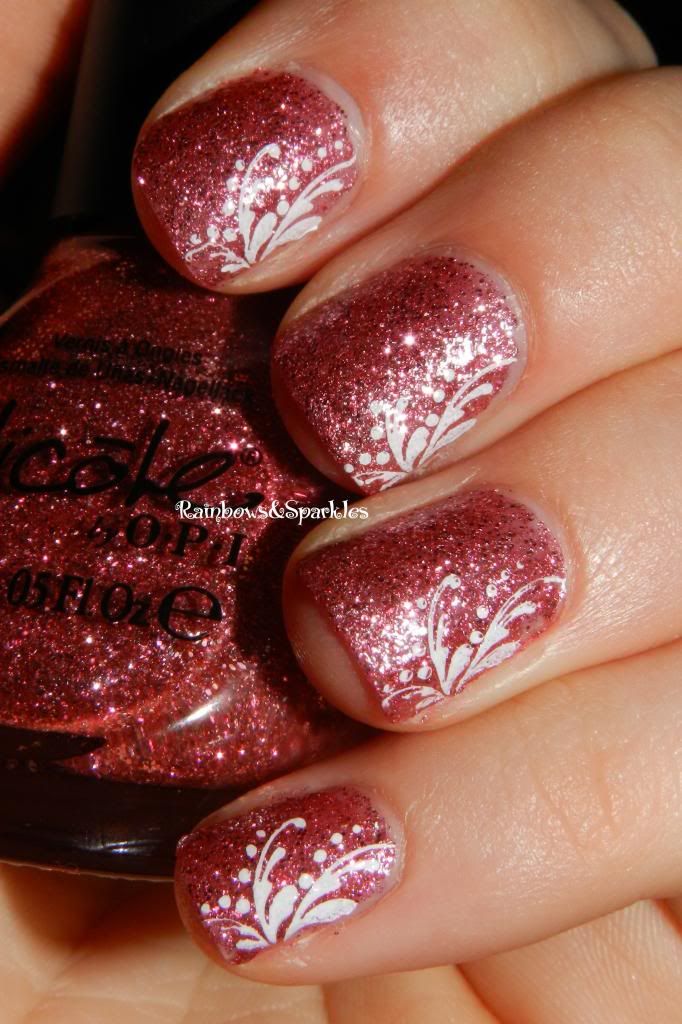 Love it! Now, I got to thinking... This sure does seem familiar! After a bit of searching....
I found this
... I did this same manicure with different colors in March 2011! Oops! Well, at least I know what I like!
See you again soon! <3