Hey guys! I hope you've all got your shopping done! I have one more present to pick up, and then we will be done. I want to pick up a few more things for Zo, but I think we're going to wait until after Christmas. We got her a My Pal Violet (super adorable! It says her name and you can pick the songs it sings... So cute!), a few kids books in French (my husband is teaching her French, so hopefully we can raise her to be bilingual), and a few other things. I can't wait to celebrate her first Christmas!
I have a super fun and cute manicure to show you today. I used TEN polishes to create this adorable manicure, which I will tell you about in a minute. First, PICTURES!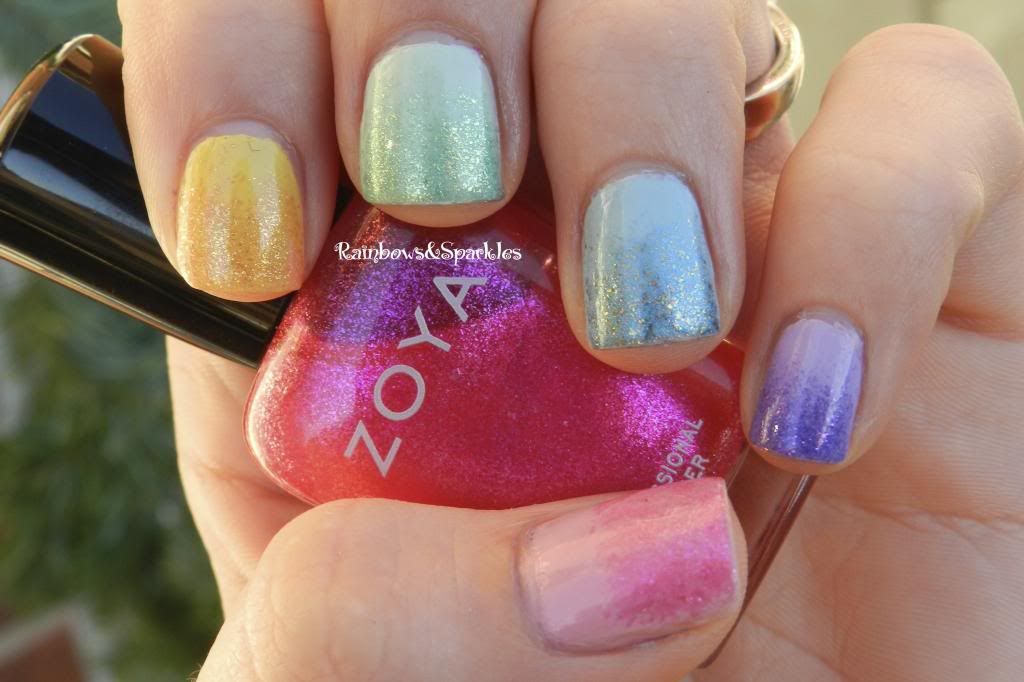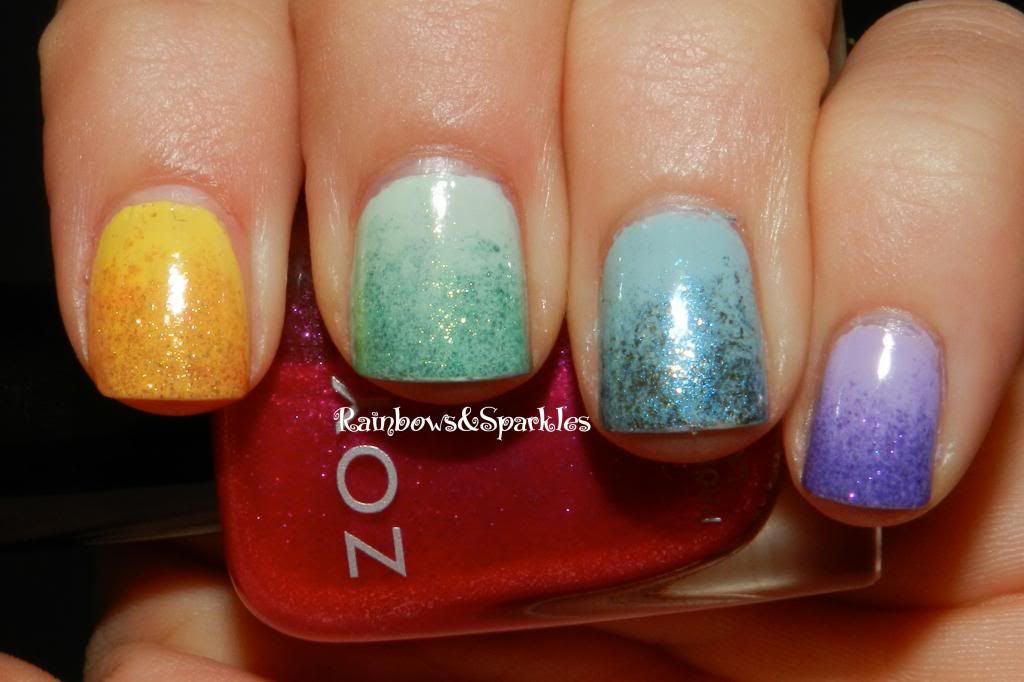 To do this pretty manicure, I started with 2 coats each of (starting at the thumb):
Zoya Barbie
,
Sally Hansen Mellow Yellow
,
Sally Hansen Mint Sorbet
,
China Glaze Kinetic Candy
, and
Sally Hansen Lacey Lilac
. Then, using a sponge, I applied (from the thumb):
Zoya Gilda
,
Zoya
Tanzy
,
Zoya Apple
,
Zoya Crystal
, and
Zoya Mimi
. I love the way it turned out! My favorite combinations are the blue nail and the purple nail... I love the how the gold flecks in
Crystal
stand out!
I have lots of family stuff to do, starting tomorrow night, so this will probably be my last post before Christmas! Much love to all of you, and I hope you all have a safe and wonderful
M
E
R
R
Y
C
H
R
I
S
T
M
A
S
!