"Beds empty! No note! Car gone! You could have died! You could have been seen!"
Well, it's been quite awhile, hasn't it? To any of you that might read this, hello! I've had quite an absence, but I'm back! Or at least, I will try to be.
Of course, I should explain why I've been gone for so long, though I think many (or most) of you might probably know. On August 6th, my life changed drastically.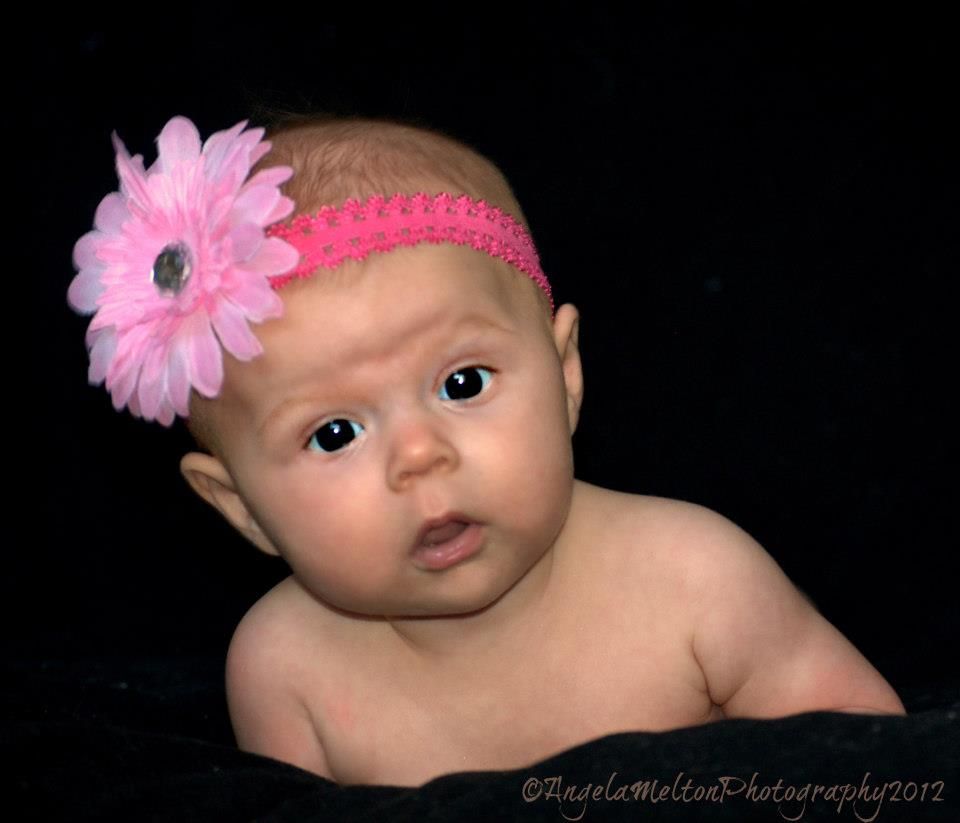 I'd like to introduce you to my beautiful baby girl, Zoey Ava. She was born at 6am on August 6th, weighing 8 pounds 13 ounces. She is now 4 months old and almost 13 pounds. She smiles and squeals and giggles, kicks her feet, rolls over, and grabs for her toys. She even had oatmeal for the first time this week, and she loved it! I am amazed by her every day... She is the light of our lives! I love seeing my husband interact with her... Seeing him as her Papa makes me love him even more than I thought possible!
So, as you could imagine, I've been a bit busy. I stay home now to take care of her, and my husband works full time. Painting your nails while tending to a beautiful-and-sometimes-fussy baby girl? Yeah, that wasn't happening. To be honest, I seriously considered just giving up on the blogging thing. The thought of it made me sad. I thought about it, and my mind went back to the reason I started painting my nails and blogging in the first place: It was fun. It made me feel pretty. It was a wonderful hobby and outlet for me. It introduced me to some wonderful friends. And I miss that part of it.
So, I am really going to give a good effort to get back into it. I figure, Z takes at least ONE good nap a week, so I should be able to make it happen. I even have a special plan for one post a week, featuring the little princess herself! I may not post every day, but for now, my goal is at least twice a week. I can handle that... Right? :)
For now, I'll leave you with a nice big baby photo bomb! I'll see you again soon... As soon as this is posted, I'm taking pictures of the manicure I just did (remember that nap thing we talked about? See... it really happens sometimes!) to post tomorrow!