See? I told you I'd be back! :)
It'd been awhile since I bought any nail polish (I quit my job, remember?), but when this collection came out, I just HAD to splurge!
Zoya
really knocked it out of the park with the
Ornate Collection
for Winter 2012! I purchased 3 beauties from this collection: Storm, Blaze, and Aurora. Today, I want to show you
Aurora
!
Aurora
is a simply stunning plum jelly with fine holographic glitter scattered throughout. If sugar plum fairies painted their nails, this would be their go-to shade! It is absolutely gorgeous, and really comes to life in the sunshine! The following photos show 2 coats of
Aurora
.
The first 2 pictures were taken outside in natural light, on a rainy day. Tennessee weather is nice and funky today, so we don't have any sunshine to really show off the gorgeous-ness of this polish... So the second two pictures are shown inside with flash.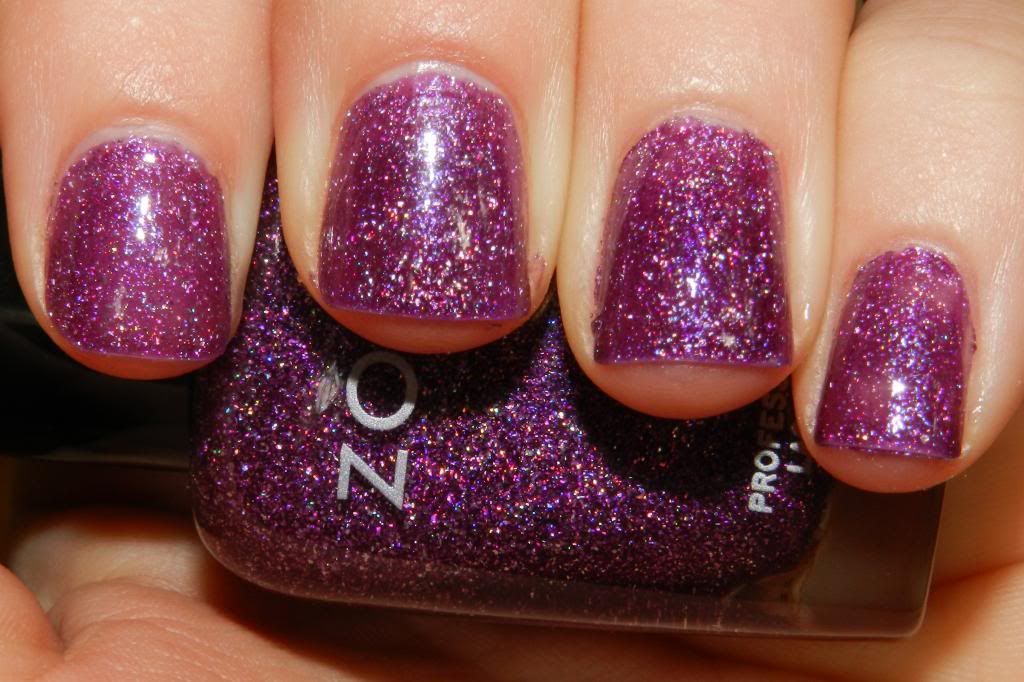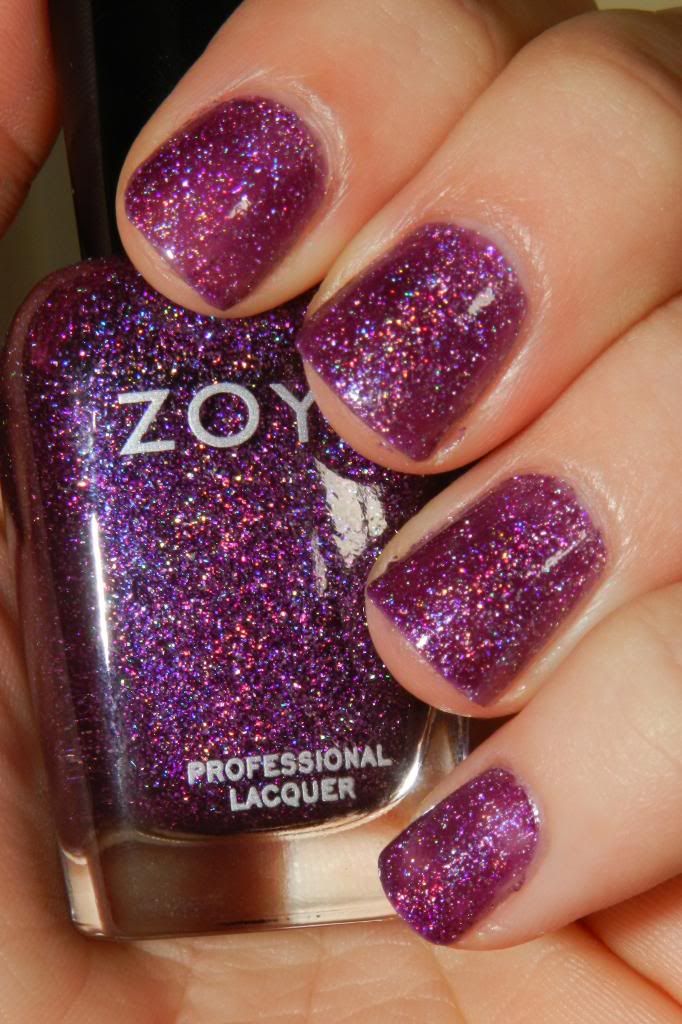 Amazing, yeah? This is one of my favorite polishes that Zoya has released in awhile! I'm secretly hoping that they'll release a pink and a teal one like these... Maybe one will be named Zoey? Come on, Zoya... You know you wanna!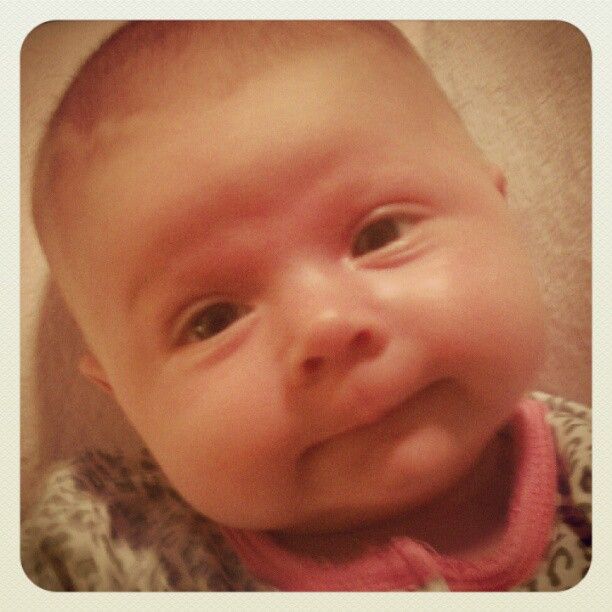 "Pleaaaaase, Zoya? I want a Zoey polish on my baby toes!"
Thanks for reading... See you again soon!