Hello again! I have a pretty cool manicure to show you today... and surprisingly it was really easy! A few years ago, I picked up some micro glitter by a brand called Super Nail. I got it at Sally's, and it's called
Silver Rush
. It's a very fine holographic glitter. I haven't done anything with it, until today!
For this manicure, I started off with 2 coats of
Zoya Dove
, a beautiful light grey. Then, while the polish was still wet, I dipped the tips of my nails into the little pot of
Silver Rush
. I patted it down with my clean-up brush, and applied 2 coats of Poshe Topcoat. I normally only use 1, but the glitter was a little bumpy. Not problematic and probably wouldn't bother most, but it would have driven me crazy! The end result was really pretty!
Sunlight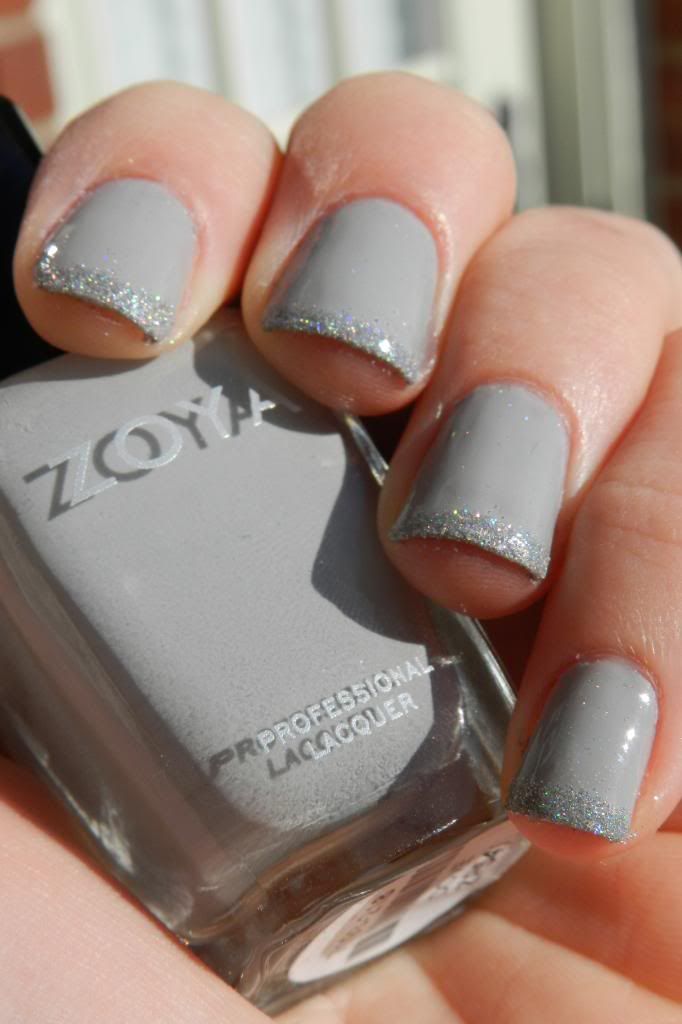 Sunlight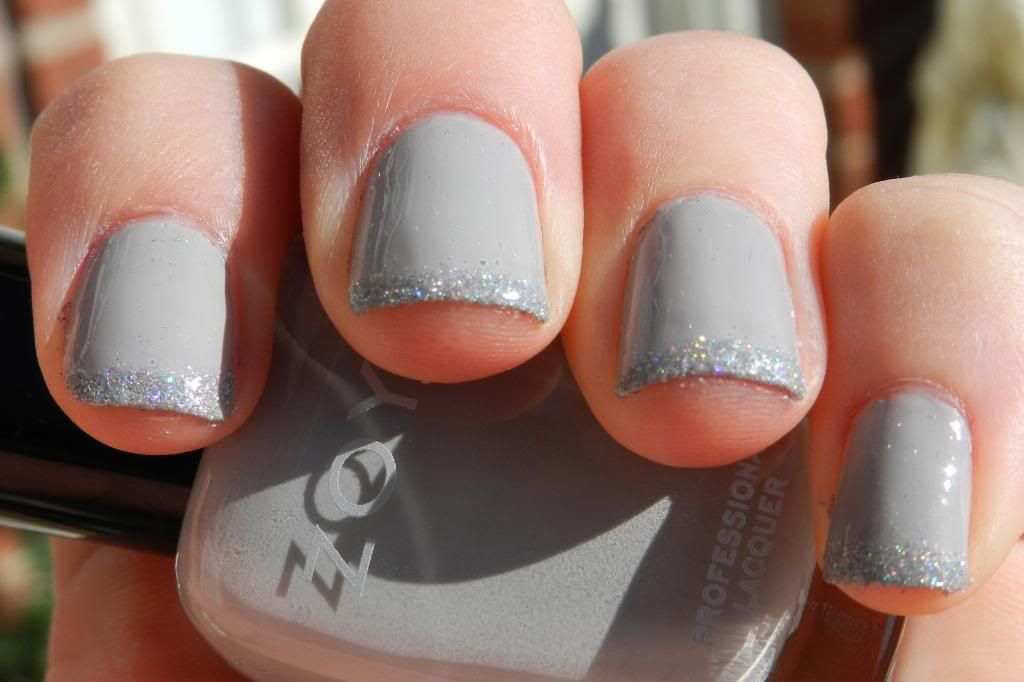 Sunlight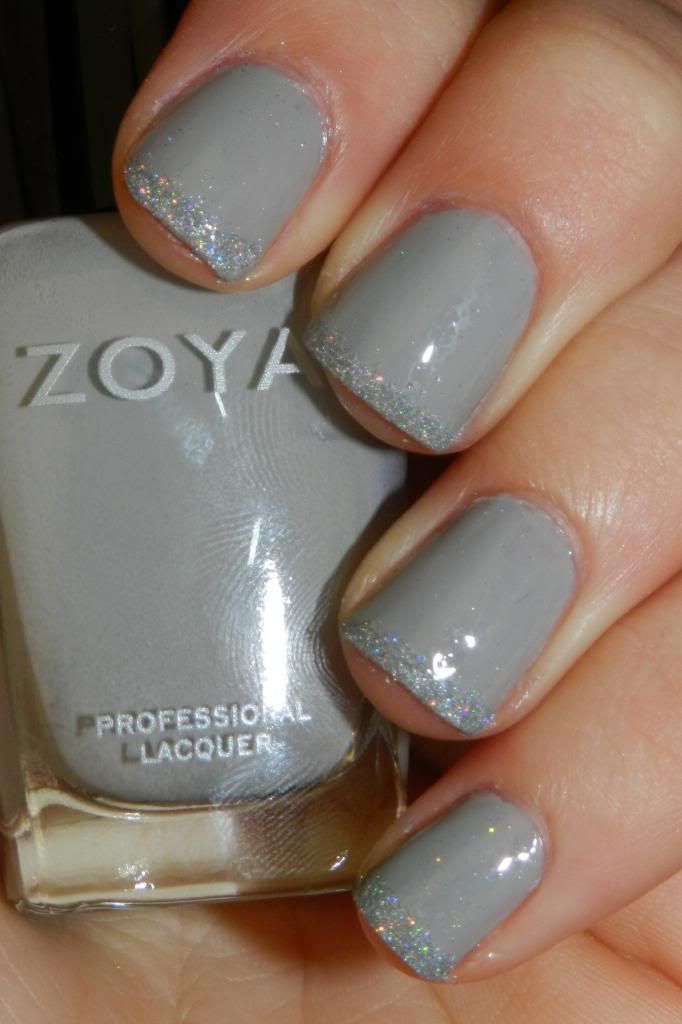 Indoors with flash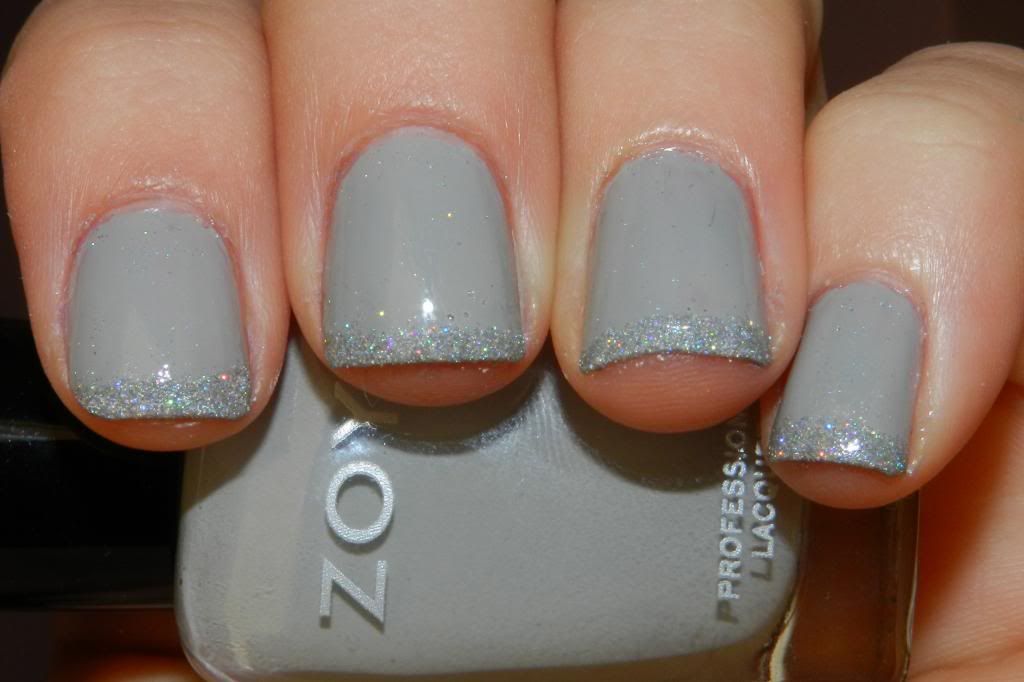 Indoors with flash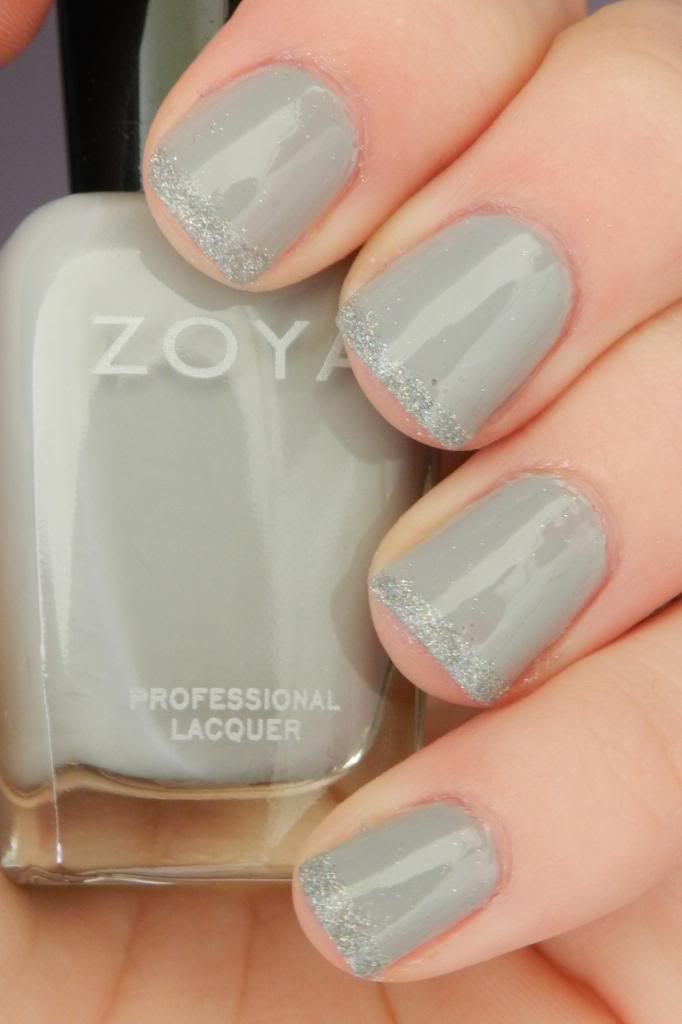 Indoors - no flash
Neat, huh? I will definitely try this again, maybe over black! I think these might possibly be my New Years nails! I also am definitely going to stop by Sally's and see what other colors I can pick up.
What do you think of this technique? What color combos would you like to see?