Hey lovelies! Sorry it took so long for me to come back... The Parker house got sick! My husband got it first, then Zoey, and then me! And let me tell you, being sick while breastfeeding sucks... You can't take any sinus meds without it affecting milk production! Horrible! Luckily, I'm starting to feel better now. Just in time, too... On Friday, Zoey will be going on her first family vacation to Europe! We will be visiting my husband's family in England, and we will also be taking a trip to Germany and France. We can't wait! It's been almost 2 years since we've taken a trip over there, so it's long overdue!
Here's a manicure that I did right after Christmas... It took a lot of time, but I think it turned out really pretty!
I started out with 2 coats of
Essence A Lovely Secret
... A really pretty lavender with pink/purple duochrome microglitter. It's such a pretty, girly color!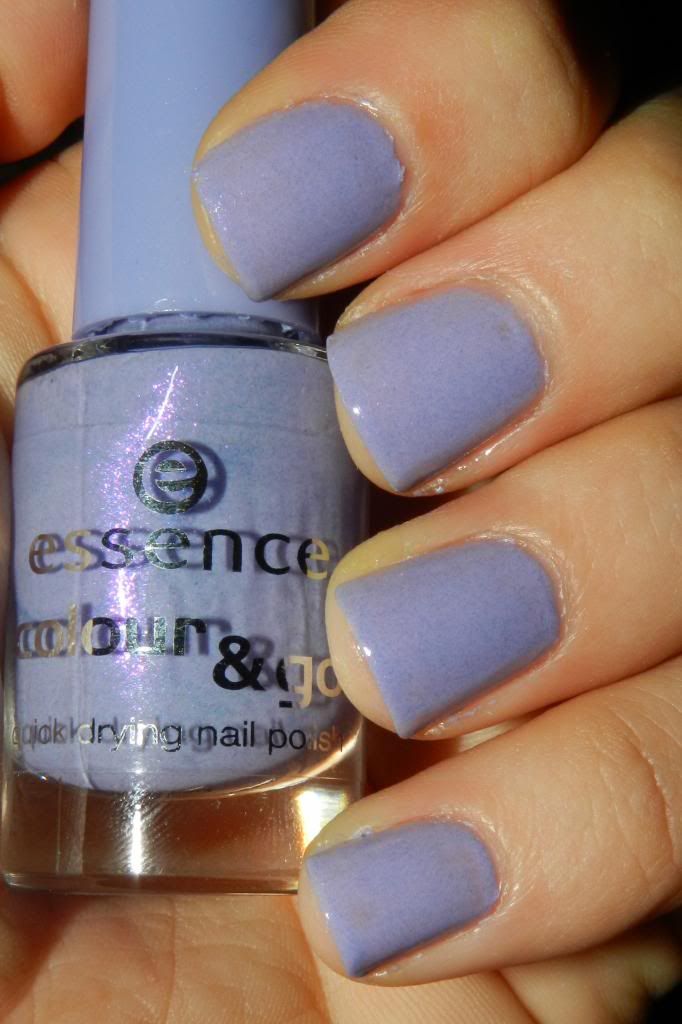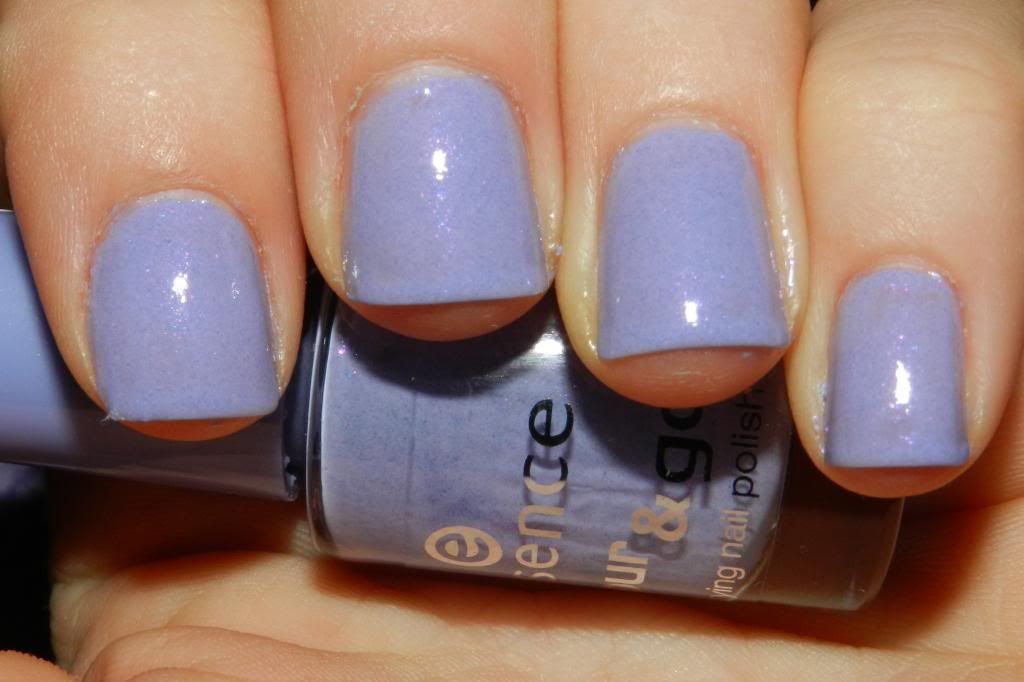 Then, after a good coat of Poshe to get it nice and dry, I made a ray design with some nail striping tape, and applied a coat of Essence Passion for Fashion. This was my first time using striping tape, and I really liked it! Much easier than cutting little tiny pieces of tape!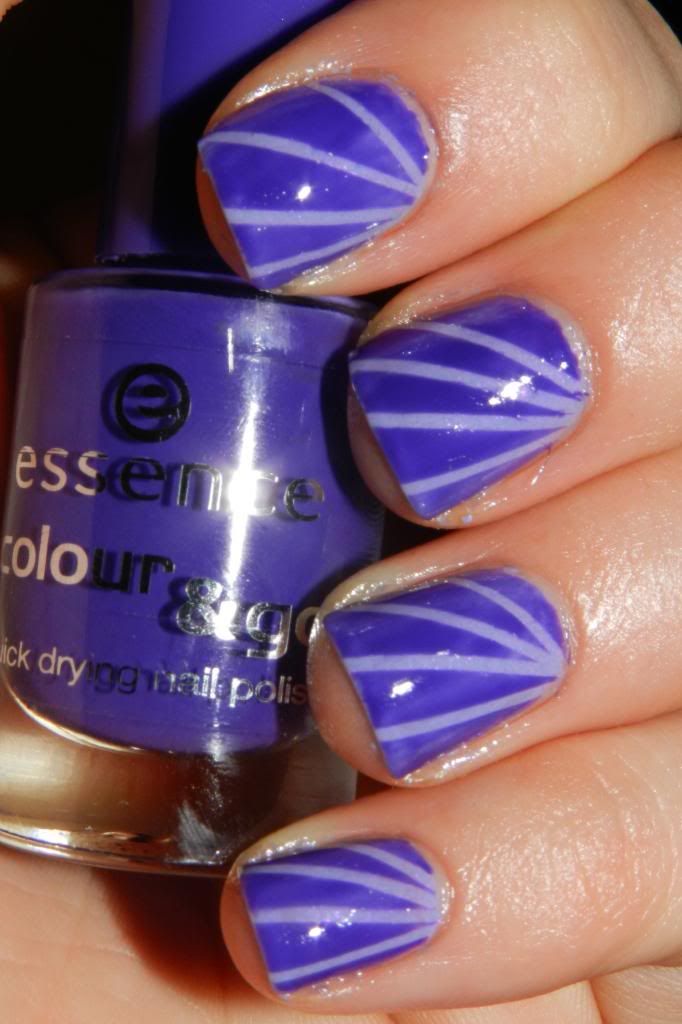 I love the way this turned out! :)
Now, as requested by a sweet reader Stacy on my
Facebook page
, here is some Zoey spam!
Zoey celebrated her very first Christmas: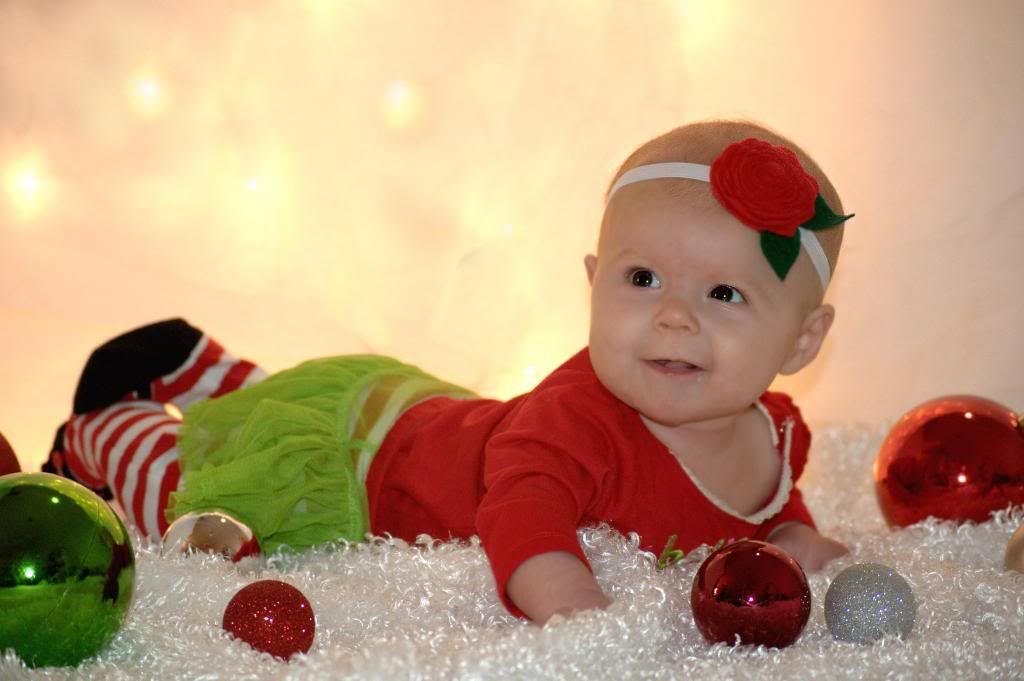 She loved her first Christmas stocking!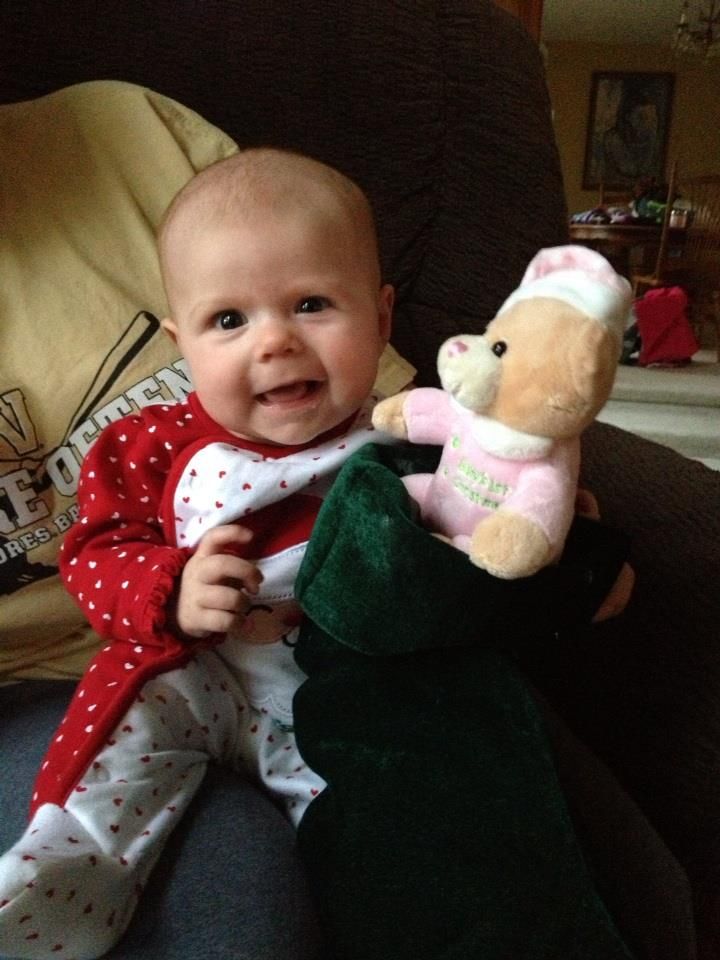 She enjoyed being silly to ring in the New Year!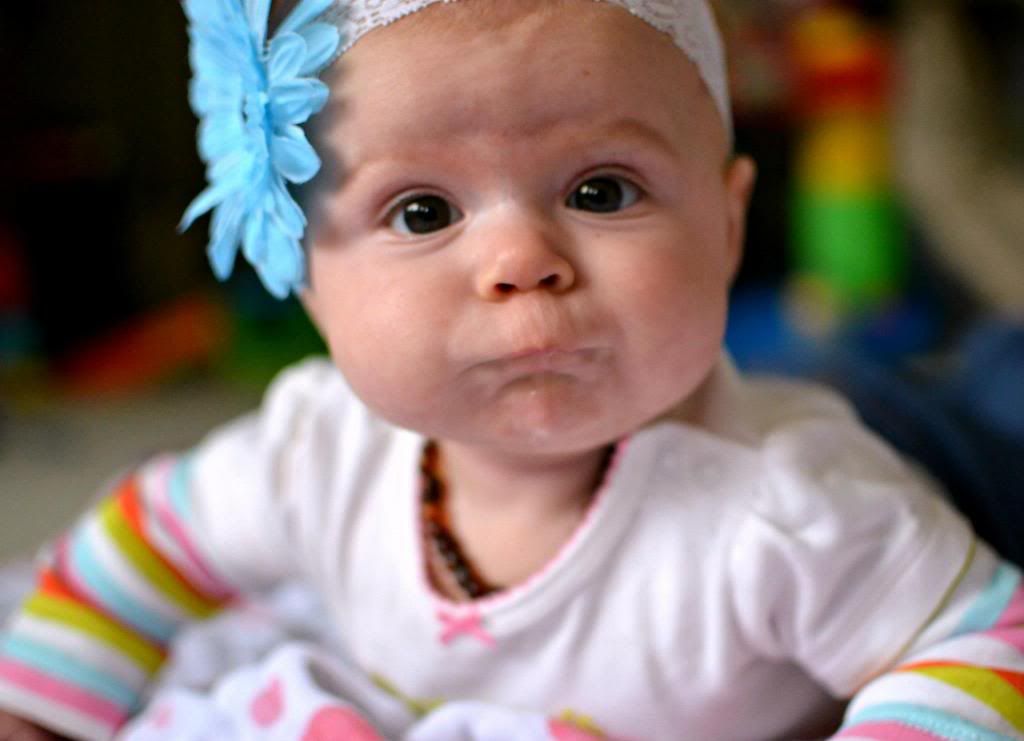 Photo courtesy of Melissa Harris
Frozen peaches are one of her new favorite foods: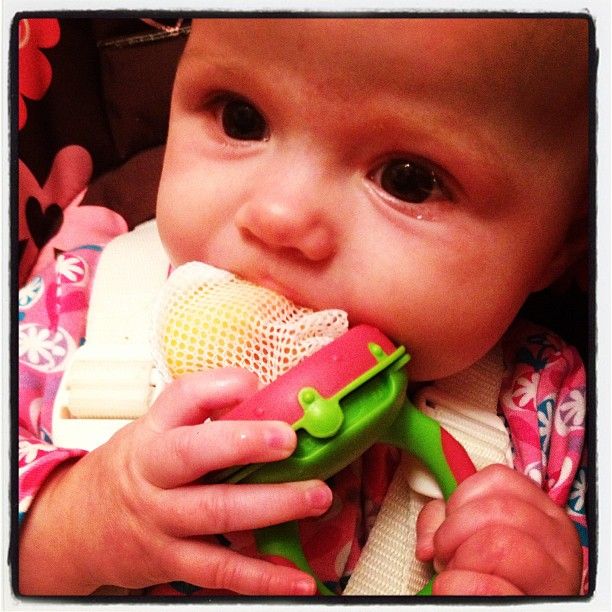 But she really likes ALL food!
Babywearing is one of her favorite things... Wrapped up with Mommy is her favorite place to be!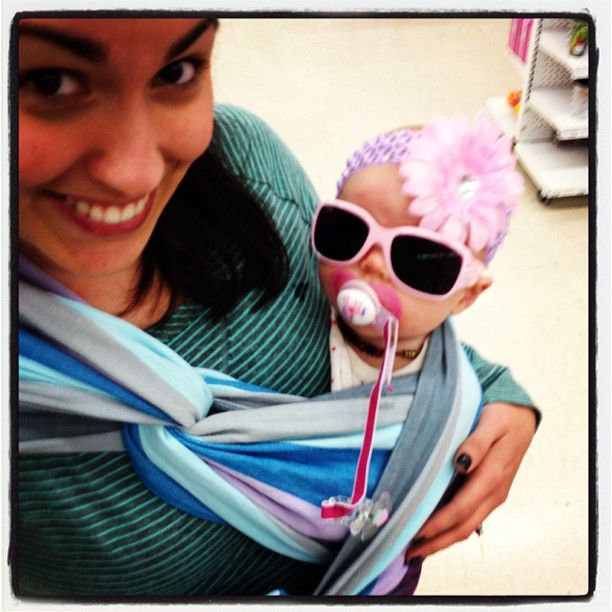 Oh, and we bought some new bows!
I hope you all had a wonderful Christmas, and I hope 2013 is a great year! <3
'