Hi! I know, I know... Slacker! Z has been a time sucker (What, you mean being a stay at home mom is WORK? ;) ), so I have barely been able to paint my nails, much less actually get a blog post together! I'm really trying, I swear!
First the nails, then the baby!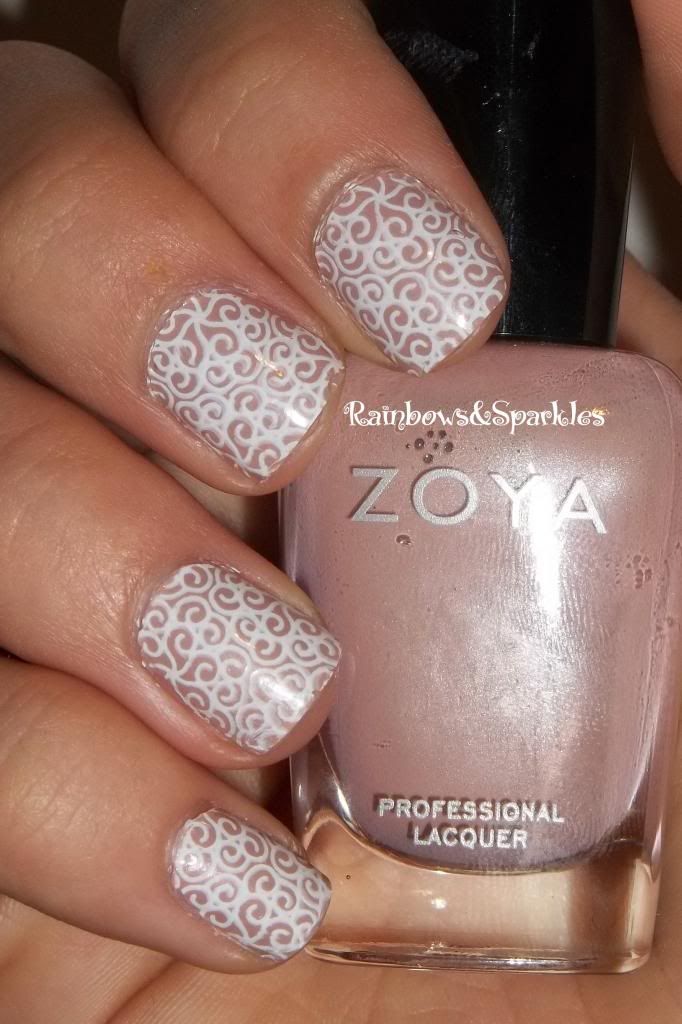 My first nail art in quite awhile! For this manicure, I used Zoya Pandora, and then used my Konad White polish and my BM-201 plate to stamp this pretty, swirly design. I wanted more of a lace design, but I didn't have anything that matched what I saw in my head. I love the way this turned out!
Now, for the baby!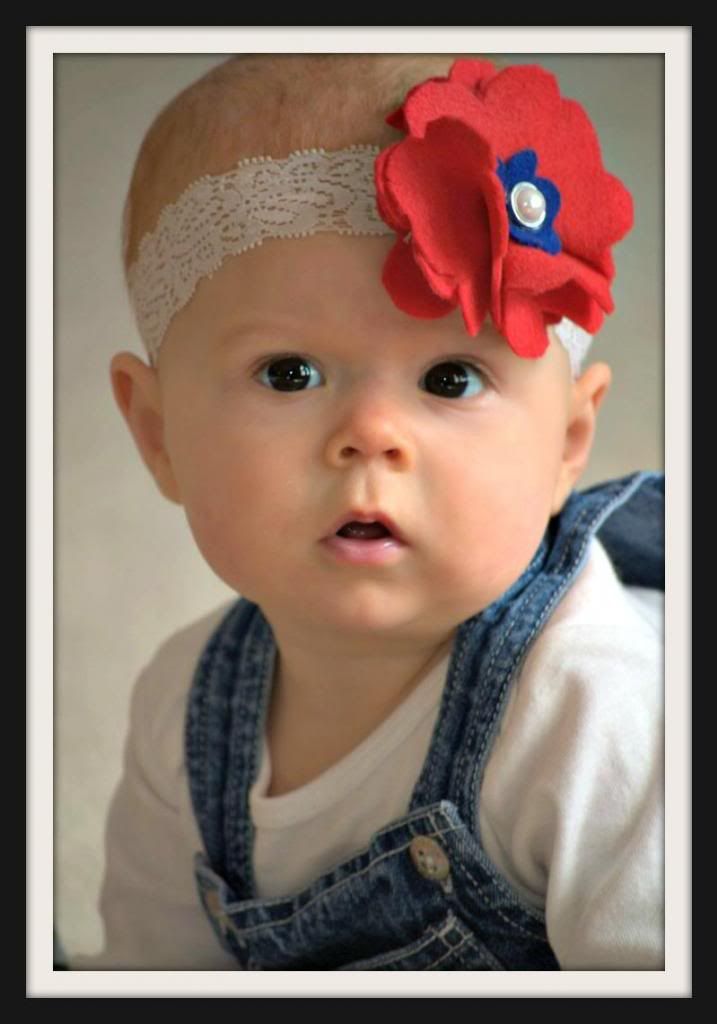 Zoey is almost 9 months old now! Can you believe it? I can't! She is crawling, waving, and clapping... All milestones that she accomplished just this week! She is developing the sweetest little personality... She calls for "Mama" when she needs me, and says "Mama baba" when she's hungry... Which just melts my heart! She lights up when her Papa walks into the room, and she loves to flirt with anyone that will talk to her. :)

I will try to post again soon... I really need to get back on the blogging wagon!